Here are a few images of how I see my initial idea developing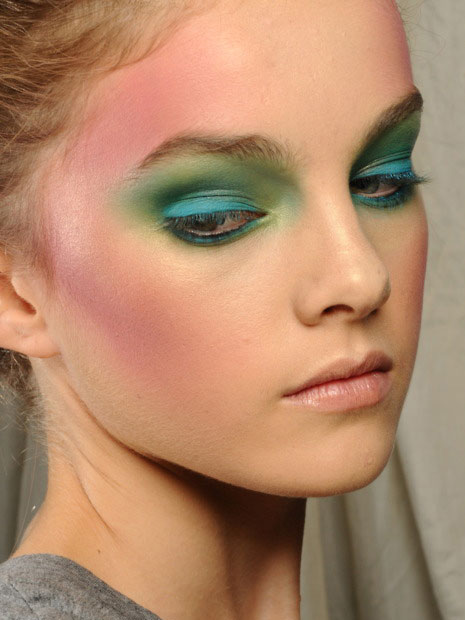 Image found : http://makeupforlife.net/wp-content/uploads/2011/09/vivienne-westwood-red-label-spring-2012-backstage-mac-makeup.jpg
In this image I like how the face has been sculpted by the blusher, I also like the blending of blue to green on the eye lid . The lips are hydrated which allows the upper part of the face to be the focus .
Vivenne Westwood
Image found : http://www.allure.com/images/makeup-looks/2012/11/michael-kors-spring-2013.jpg
Micheal kors
with this Micheal Kors runway beauty make up it was the eyes that grabbed my attention , I would like to recreated the hint of colour in the beauty image without it being over powering .
I also like in these two images that the brows have been left quite natural , the feature brow may be on its way out .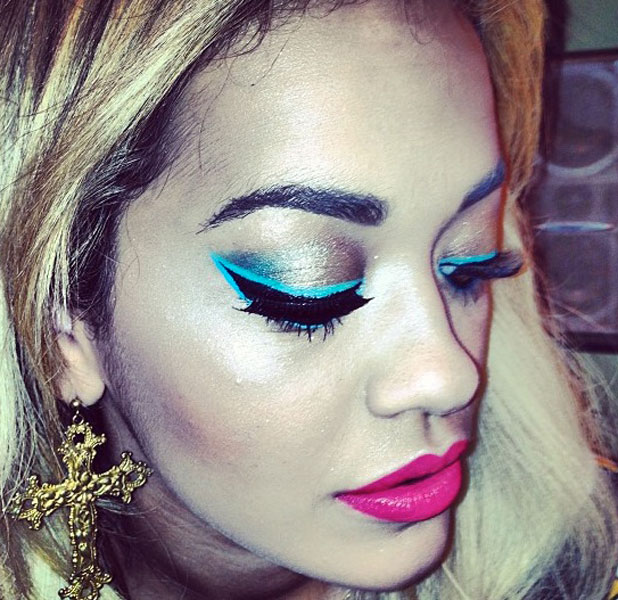 Image found : http://i3.cdnds.net/13/12/rita-ora-twitter-tokyo-makeup.jpg
Rita Ora
This is an image of current popstar Rita Ora , here the eye has been lined twice once black then once with electric blue. The lip are bold pink, which I like I will be experimenting with bold lips .
Fantasy :
Image Found : http://www.beautytipsntricks.com/wp-content/uploads/2012/01/snowqueen-e1328134008289.jpeg
I would like my fantasy look to be focused on blending and not to cover the entire face . As my colours of purple and blue are quite strong I would like to use them without causing harsh lines unless for definition.
Image found : http://media-cache-ec4.pinterest.com/192x/fb/3c/a2/fb3ca2ec5213709ba6d14ab5597aab22.jpg
I like how this image is not symmetrical as I have been researching topics here symmetry is not normal I would like to add this to my final design. I think it adds an element of interest to the image for the audience to question why has it not been done symmetrically and then to see that it benefits the image.
Image found : http://25.media.tumblr.com/3df5335861868e4c2336ca2e1e2cbcd8/tumblr_mh51ib4Zx91rzkz37o1_500.jpg
For the fantasy look I would really like to concentrate on the lips and try to continue the story through the face . The images will reflect the northern lights and the reflection through water.
I have created some quick water colour images of how imagine the colour to sit together .
I like how the colours enhance each other but also are bold enough on there own . They also work with deeper shades . I happy with this experiment and will take this onto my face charts .